epicsauerkraut?
Epicsauerkraut is an indie game studio based in Cologne Germany. The studio focuses on visually attractive and minimalistic hypercasual games for mobile. The illustrator and concept designer Paul Kolvenbach is the founder of the studio and is responsible for the taste of the games. After the first game KLOTZ the second hypercasual game LOCH will be released in Q1 2020. A more complex adventure game for PC and console is being planned as well.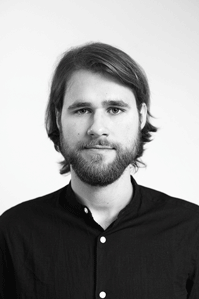 Next to producing the sauerkraut games, Paul is a freelance illustrator and concept artist for films and digital games. In 2016 he started developing games himself. Paintpaul is mainly responsible for the look and the feel of the sauerkraut games. With help of various game developers he cooks up the epicsauerkraut games!
In development:
The minimalistic one-touch game KLOTZ got released at gamescom in 2018. The second mobilegame LOCH is in development and will be released in Q1 2020. Paul and the renowned game designer Matt Kempke are planning on an innovative adventure game for future production.
Always with the epic taste of sauerkraut!
releases:
social:
newsletter:
Get all news about our games immediately and be part of the krauts: Subscribe!
supported by: